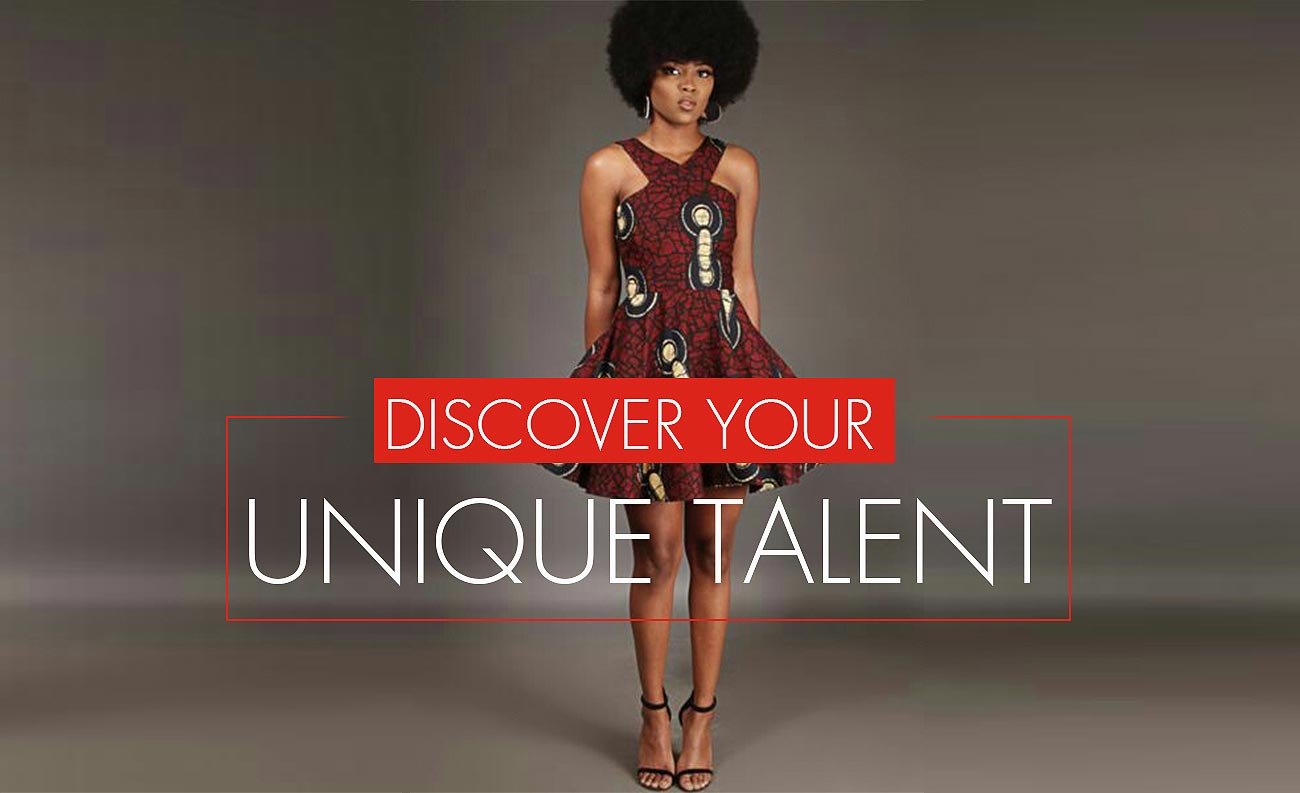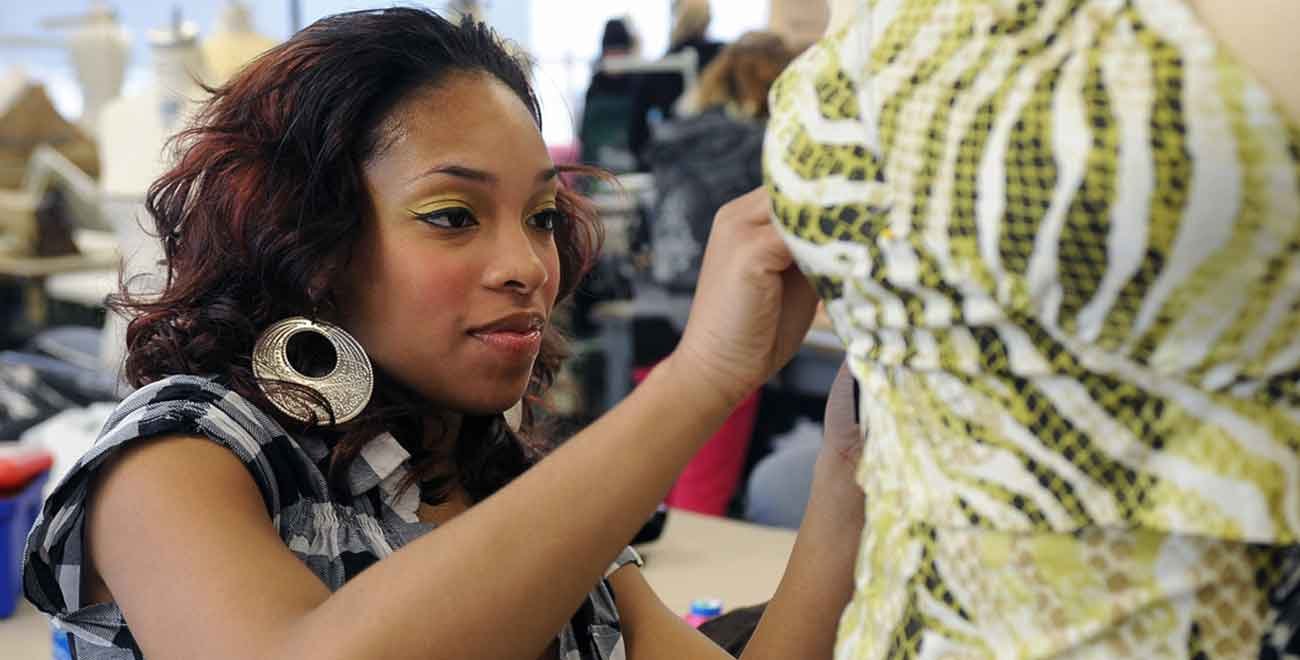 WELCOME TO
LEGSAPPAREL FASHION SCHOOL ABUJA, PORT HARCOURT & LAGOS


Every year, Students from all over Nigeria meet at Legsapparel Fashion school to share a common passion: Design
It is here that young talents find the expertise, know-how and experience to become professionals in this rewarding field. And no other design school can compare to Legsapparel Fashion school.
If you are considering a career in fashion or design, we have the programme to help you.
Become a globally recognized fashion designer with LegsApparel Fashion Academy – the leading way to study fashion. Join students from around Nigeria in a comprehensive, accredited study program.
OUR FASHION SCHOOL PROGRAMS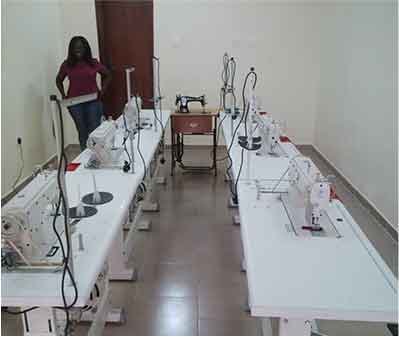 Offering courses in :
---
Measurements
Use of Manual & Industrial sewing machine
Sewing techniques

show more

Garment Construction/Cutting of Male OR Female garments (8 projects) including; Female: Wedge skirt, straight gown, A-line gown, pleated skirt/gown, flared skirt/gown, Blouse. Male: Shirt, Trouser

show less
Offering courses in :
---
Introduction to Fashion Design
Fashion & Costume History
Fashion Sketching & illustrations
Colour Theory

show more

Textile theory & Fabric for fashion with over 125 fabric swatch lessons
Fashion Business
Measurements
Use of Manual & Industrial sewing Machine
Garment Construction/Cutting of Male OR Female garments (12 projects) including;

Female:

Wedge skirt, straight gown, A-line Gown, Female Shirt, Blouse(any style), Flared skirt/gown, pleated skirt/gown, female Trouser (any leg style) Jeans project (any style), jersey project (any style), African native project ( Bustier blouse & 6-10 pieces skirt or any style of choice.

Male:

Shirt, Trouser, African native wear
Sewing techniques & styles

show less
ADVANCED PROFESSIONAL PROGRAM
Offering courses in :
---
Fashion Computer Aided Design (FCAD)
Fashion Entrepreneurship and Business Plan writing

show more

Pattern making and drafting
Mass production sewing technique
Customized sewing Technique
Fashion Branding
Fashion Styling
Sustainable Fashion
Product Design & Story Board theme
Garment Construction /Cutting Male and female garments (12 projects) AVANT GARDE (HIGH FASHION) styles with patterns including;

Female:

Skirt, Gown, Shirt, Trouser, Jackets, Blouse, Wedding Gowns, Costume styles, African Native (for ALL projects, it is any style of choice)

Male:

Shirt, Corporate Jackets & trouser
Sewing of All projects

show less
GALLERY

TESTIMONIALS

Test1
I had previous sewing experience but couldn't cut correctly. Within the first month of classes at Legsapparel, I learned the correct techniques used for cutting.
I love the structured way of learning with each project being a little more difficult than the preceding one. This kept me challenged all through the training course as I always had to look up different techniques to achieve a good finishing. The tutors were also available to answer my questions and to demonstrate the answer if needed.
All in all, I would recommend this Institute as I can confidently sew a wide range of clothing from wedge skirts to trousers to shirts! And all these in 3 months!
Thank you Mrs. Ola, Mrs. Angela and our trusty Eunice. It was worth the time, cost and effort.
EVELYN IREKE
Foreign Languages Graduate University of Nigeria, Nsukka
Test2
Dear Legsapparel, by and by, my name is TOLUWANI IBUKUNOLUWA REBECCA. I want to use this medium to commend the Institute. I had a great experience and my views about fashion has been broadened. I hereby commend the effort of our lecturer, Osatuame. She did a great job, and the management of Legsapparel are full of integrity and they can do better. My little advice for the school is to do more publicity and showcase. They have the stuff to compete internationally.
Toluwani IBUKUNOLUWA
CEO,Travel & Tours company
Test3
My name is Yekini Naimot Omodoapo. I found out about Legsapparel on the internet. Although I was serving and already working in my PPA, I didn't hesitate to call Legsapparel to make inquiry. I finally came and resumed classes I was asked to sit on the manual machine and I quickly learnt how to use it, then I moved on to the industrial machine, waow , I thought I will be able to get it like the manual . I almost gave up! I never knew controlling a machine will give me more problem. I finally made up my mind when I saw fellow students projects, and I was like, I am going to know how to sew and cut! I am so thankful to the teachers and management of Legsapparel for their efforts , they supported me and told me that I could achieve it and enter the fashion world. I enjoyed the theoretical aspect of fashion designing.
Yekini Naimot Omodoapo
Youth Corper, Economics graduate Kwara state university Malefe
LegsApparel Fashion school nominated on merit as the Winner of
West Africa's Best World class Quality Fashion School of the year 2017.
WAQEA

LegsApparel Fashion School Awarded as the
Outstanding Fashion School of the year 2018.
NAPS
LegsApparel Fashion school nominated for the Winner of the
Nigerian Designer Institution/Academy of the year 2018.
NDAF
OUR PARTNERS

Our Address
Lagos Training Centre:
Plot 18 Osamudiamen Otabor Crescent, Idado,Lekki. Lagos.
Port Harcourt Training Centre:
No. 15b, Ndachukwu street, Okporo Rumuehinwo Housing estate, (By Big Treat Bakery) Rukpokwu.Port Harcourt, Rivers state. Nigeria.
Abuja Training Centre:
No. 2 Gamal Abdul Nasser close, off Julius Nyerere crescent, beside World bank, Asokoro, Abuja. FCT. Nigeria.
ENQUIRES:




info@legsapparel.com www.legsapparel.com